Main content starts here, tab to start navigating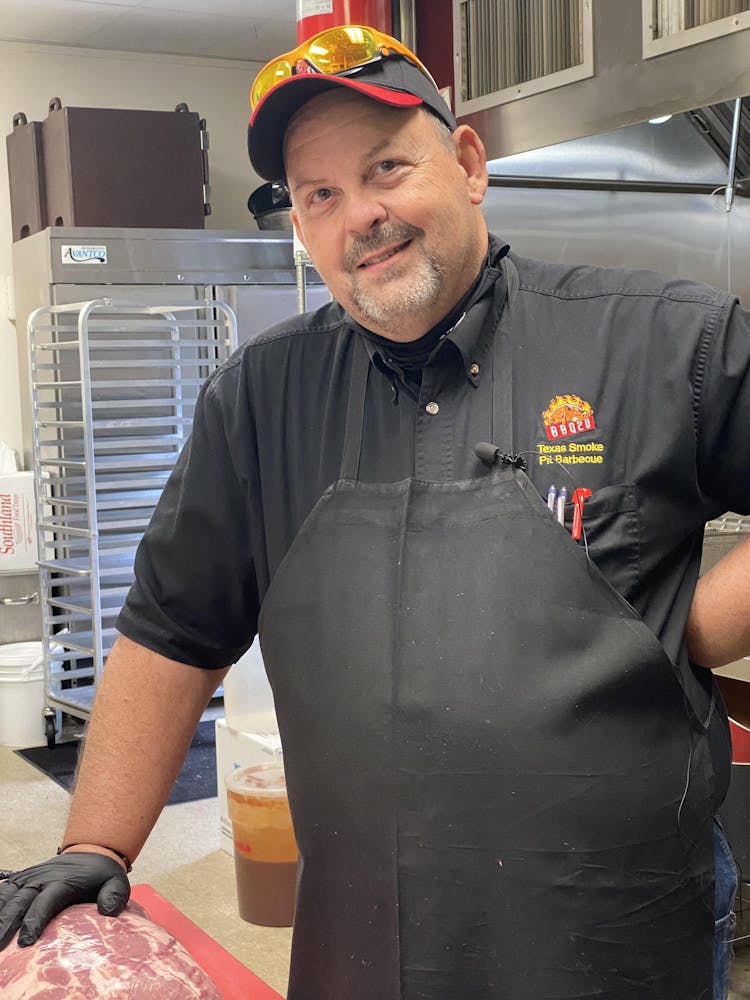 Gary Parker, owner of BBQ2U, is a well-respected community leader, philanthropist, and business owner in Gig Harbor, Washington. He is known for his dedication to giving back to the community and his ability to bring people together through his love of barbecue.
As a business owner, Gary has built BBQ2U, a southern style barbeque restaurant, into a successful and well-loved local restaurant. He is dedicated to using only the freshest and highest quality ingredients in his barbecue, and serving the community. All of that has helped him to build a loyal customer base. In addition to his delicious food, and heart for helping small businesses and philanthropic causes, Gary is also known for his friendly and welcoming atmosphere at the restaurant, which has made it a popular gathering spot for community members.
Gary's impact on the community goes beyond his business. He is also a dedicated philanthropist who is constantly looking for ways to give back. He is a regular volunteer at local charity events and non-profit organizations, and he has also donates a portion of the profits from BBQ2U to various charitable causes.
For example, local schools and charities can sign up to receive 10% donation of the receipts for a week! This is a successful endeavor! How can it not be? Families love to eat where part of the cost goes to their child's school or favorite charity! #giveback
Giving Back is Normal at BBQ2U
It is a normal day at BBQ2U, to find a local author in the front of the restaurant lobby talking to customers, signing and selling their books. Or an artist conducting a Barbeque and Paint night for enthusiastic participants. Much of this contributes to BBQ2U's active social media feed – so these organizations also get free advertising! It's a win – win. Everyone enjoys themselves and has a full belly!
As a community leader, Gary is well-respected for his ability to bring people together. He is a natural organizer and has a talent for bringing diverse groups of people together for a common cause. He is a strong advocate for the poor, seniors and small businesses. He has even been known to mentor other local business owners to help them succeed.
Gary Parker, is also a highly accomplished professional in the field of IT. Before starting his own business, Gary worked as an IT engineer, where he played a key role in designing and implementing the infrastructure for some of the world's largest companies. Gary's experience in managing large-scale infrastructure projects has also made him a skilled leader and problem-solver. He has been able to bring the same level of organization and efficiency to BBQ2U that he brought to his previous work in IT. This has helped him to create a successful and well-run business.
His expertise in IT has been an asset to his business. He has used his technical knowledge to streamline the restaurant's operations and create a seamless experience for customers. He has also been able to keep the restaurant ahead of the curve when it comes to technology resulting in high online engagement, over 100K viewers on search engines each month and constant improvement of processes and efficiencies.

Gary's unique blend of IT expertise and business acumen have made him an asset to his community. His ability to combine his technical know-how with his passion for food and community has helped him to create a business that truly stands out. His dedication to using technology to improve the customer experience, and his ability to bring people together for a common cause, make him a truly exceptional leader in the community.
In conclusion, Gary Parker is not only a skilled and experienced business owner, but also a highly accomplished professional in the field of IT. He has worked on the world's infrastructure and used this experience to create a successful and well-run business. His ability to combine his technical expertise with his passion for food and community make him a valuable asset to the Gig Harbor community and Pierce County. An "other centered" person, he has created and "other centered" business that serves as an inspiration for other businesses and leaders to follow.