BBQ2U Featured by Gig Harbor Chamber as a Business that Gives Back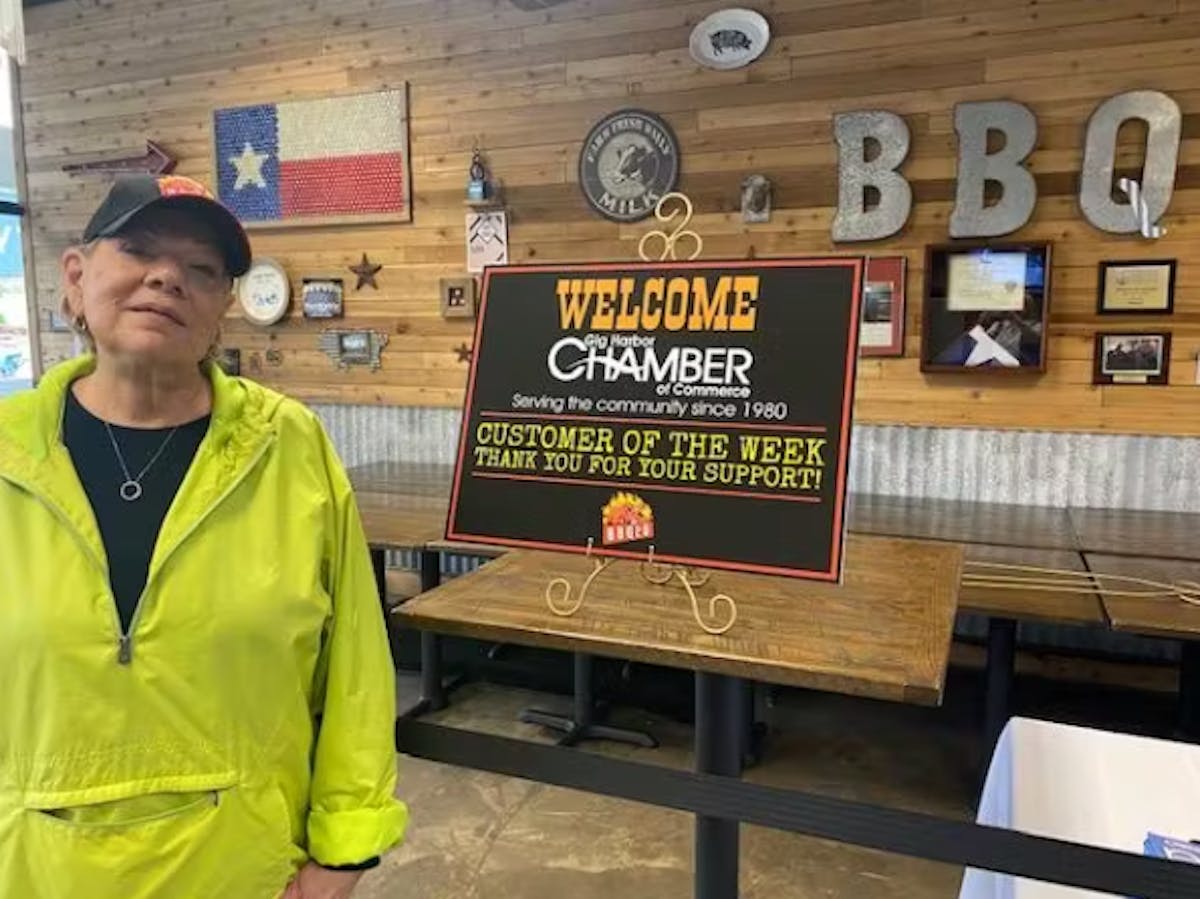 BBQ2U has built their business on developing close relationships within our greater Gig Harbor community. They are an inspiration and a business we can all learn from.
Throughout this quarantine experience, they have been working with businesses and non-profits, to raise awareness of organizations who had to cancel their live benefit fundraisers, promote fellow small businesses, and stepped up to help provide meals for seniors.
They quickly adjusted for take out only and then turned the area they used to welcome diners to stay and eat, into a community showcase area. Each week they have had a "Customer of the Week". The lesson they have learned is the joy they experience in blessing other businesses through spotlighting them for the community to see. They plan to continue spotlighting different businesses and have plans to pair small businesses together for upcoming weeks.
About the time Lucy Rau of BBQ2U reached out to the chamber, our new pillars group, Gig Harbor Business Builders (GHBB) reached out with a similar concept. GHBB is creating a raffle basket to place at a local restaurant to help promote them for a week and then at the end of the week draw a winner. This basket will be on display beginning later today at BBQ2U with the rules for how to be entered to win the drawing. You can also follow us on Facebook to learn the rules and see the basket put together by chamber member businesses for the entire community. If you would like to be featured, please reach out to Lucy via email.
Thank you BBQ2U for selecting the Gig Harbor Chamber as your Customer of the Week. We continue to work hard for the local business community and to be recognized for this work, means a great deal to us.
If you want to win a basket of goodies while enjoy some delicious food, please visit BBQ2U this week!