Main content starts here, tab to start navigating
The BBQ2U Blog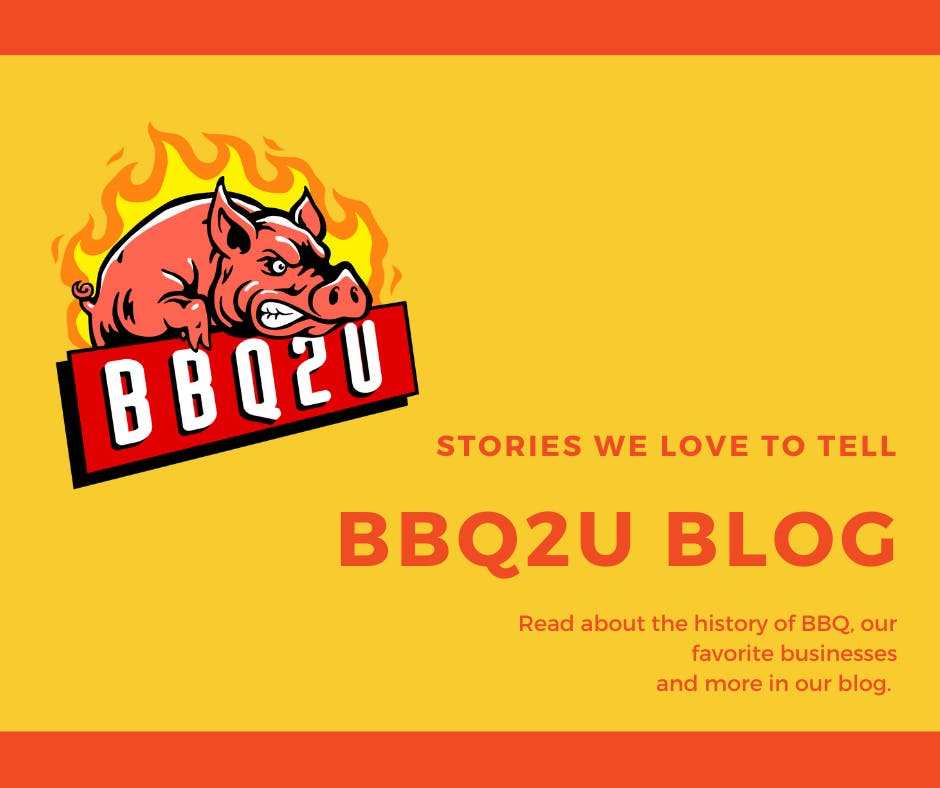 Gary in Texas on a Barbeque Crawl!
Hey Barbeque Fans!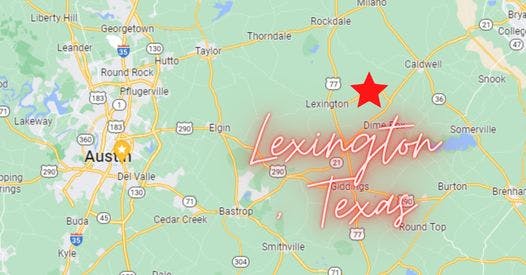 Gary Parker, Pitmaster of Gig Harbor's BBQ2U Restaurant is currently touring the hottest barbeque joints in Texas. Today was Snow's tomorrow is Black's, Terry Black's and Smitty's! He may even go to Kruetz, in Lockhart!
See Gary talk about all that's awesome about Texas Barbeque!
Goodbye to BBQ2U Express in Bremerton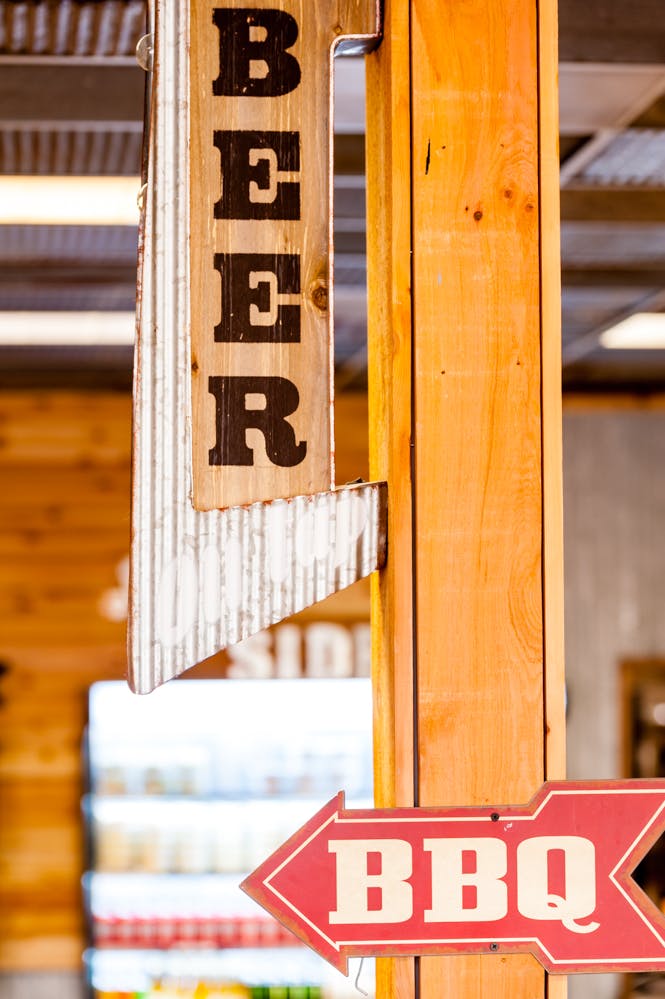 Good bye Bremerton BBQ2U Express
It was a wild and fun ride but we are sad to announce that we will no longer be serving up BBQ2U in Bremerton!
Catch us 11-8pm daily in Gig Harbor at the Point Fosdick location.
See you soon,
Gary Parker, Pit Master
ACE Hardware - One of Our Favorite Neighbors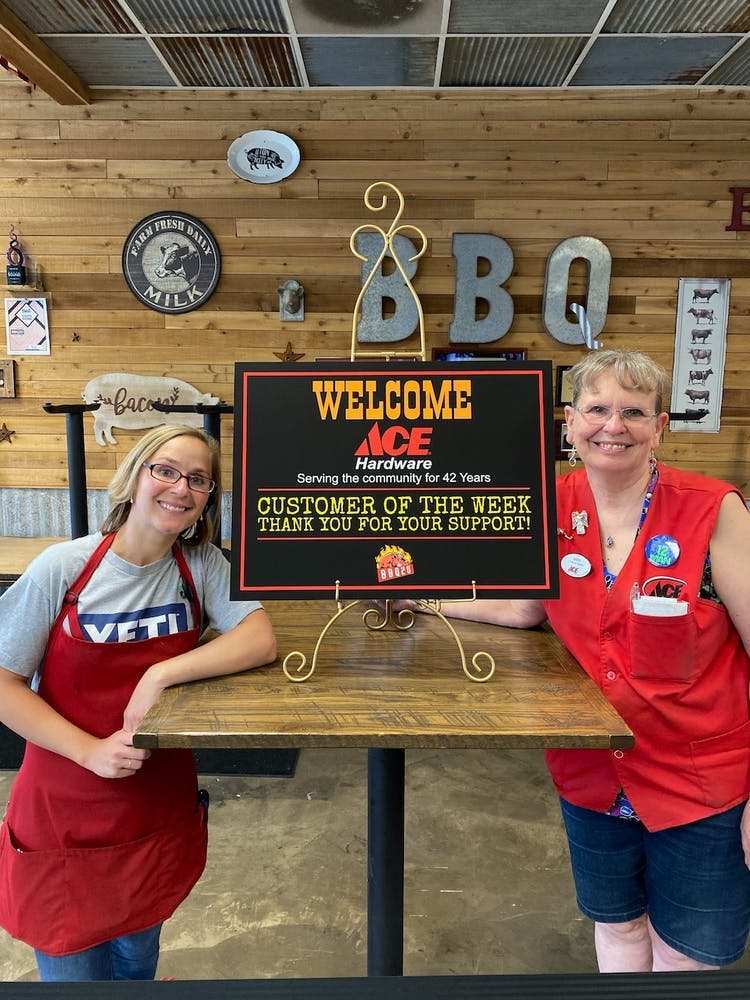 Tribute to #AceHardware 🛠️
🔨 #BBQ2U celebrates Ace Hardware for giving 42 years of never-ending service to Gg Harbor.
🔨More than a hardware store, Ace Hardware is a partner in the civic and community existence of
Gig Harbor.
🔨Always there for what ever is needed, not only in store merchandise but even more, kindness to customers, understanding when It is needed and the smile that makes a difference .
🔨Always willing to contribute to the ongoing special needs of Gig Harbor, Ace Hardware currently partners in the Chili and Cornbread #Meals forSeniors, distributed by the #GreaterGigHarborFoundation.
🔨This picture say it all.
History of BBQ Part 2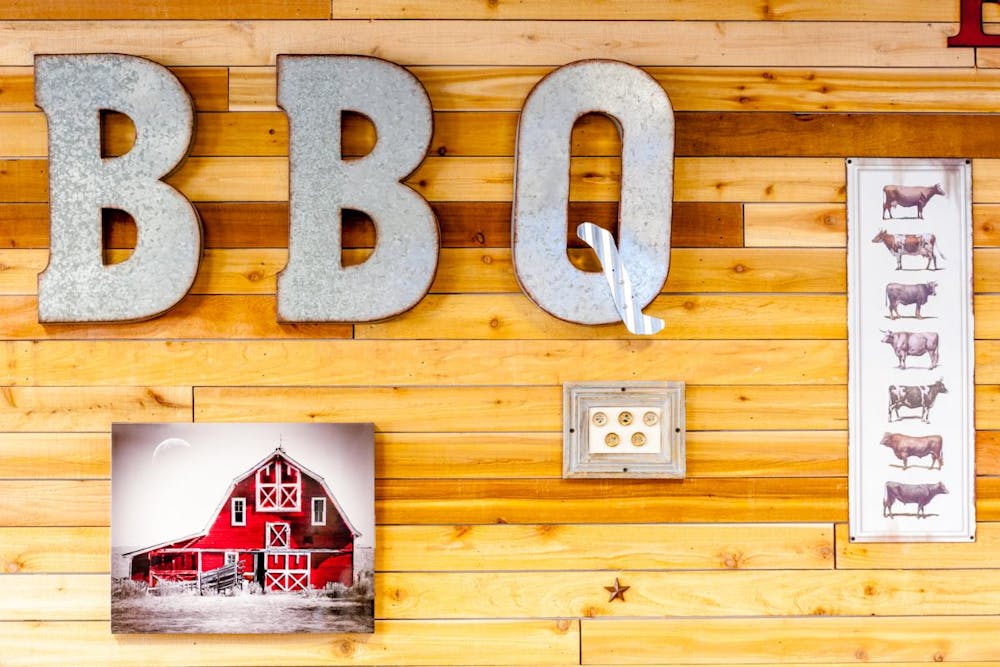 If you ask ten Barbeque pit masters about the history of Barbeque, you will get eleven answers.
So, here is my answer.
The history of BBQ in America is as old as smoke, spice, and time. Every meat gets more tender and tastes better the more spice and smoke work their magic over long periods of time. Smoked and salted meats were the first techniques for preservation, so it makes sense that those techniques would evolve into the majestic meats we enjoy today.
Most people feel the term 'Barbeque' comes from the Spanish word 'Barbacoa.' history will show us that a barbacoa had nothing really to do with cooking. In the early 1500's, a barbacoa was a type of lattice made from various natural materials and put to a wide range of purposes, including killing your enemies. I don't see that much on the Food Network.
It wasn't until the 17th century that the term was used in a cooking context. Here, the word describes how natives would slice open and cook a pig they slaughtered. Now we are getting closer.
The term gets its American roots as a description of the cooking brought over from the slaves from the Caribbean. This technique involved digging a pit, filling it with hot rocks and slow roasting meat that had been heavily salted. Eventually, this practice made its way to the settlers who made their way across the American West.
Despite its native origins and its status as a 'frontier' practice, eventually, the cooking style became claimed as a symbol of US exceptionalism and as a mark of American identity. The logic went that anyone who enjoyed barbecue meat must be a true American. Eventually, it was enthusiastically adopted by the urban middle classes, and it gradually acquired an association with homeownership. Barbecue had officially become an American pastime.
Now, one of the biggest debates among the purists of the meaning of Barbecue will occur if you bring together a Texan and a South Carolinian. In Texas, Barbecue means Beef, particularly brisket. In the Carolina's (the whole south for that matter), Barbecue means Pork (typically shoulder roasts and Boston butts).
Here in Gig Harbor, we have our own version strongly in the Texas Camp! We offer smokey, tender brisket, pulled pork, peppery homemade sausage, and the ever-present barbecued bird. So whether you choose to eat-in or take home, you can rest assured the history of BBQ is strongly represented here in Gig Harbor at BBQ2U!
Love you guys!
Gary Parker, Your Pit Master
BBQ2U Featured by Gig Harbor Chamber as a Business that Gives Back
BBQ2U has built their business on developing close relationships within our greater Gig Harbor community. They are an inspiration and a business we can all learn from.
Throughout this quarantine experience, they have been working with businesses and non-profits, to raise awareness of organizations who had to cancel their live benefit fundraisers, promote fellow small businesses, and stepped up to help provide meals for seniors.
They quickly adjusted for take out only and then turned the area they used to welcome diners to stay and eat, into a community showcase area. Each week they have had a "Customer of the Week". The lesson they have learned is the joy they experience in blessing other businesses through spotlighting them for the community to see. They plan to continue spotlighting different businesses and have plans to pair small businesses together for upcoming weeks.
About the time Lucy Rau of BBQ2U reached out to the chamber, our new pillars group, Gig Harbor Business Builders (GHBB) reached out with a similar concept. GHBB is creating a raffle basket to place at a local restaurant to help promote them for a week and then at the end of the week draw a winner. This basket will be on display beginning later today at BBQ2U with the rules for how to be entered to win the drawing. You can also follow us on Facebook to learn the rules and see the basket put together by chamber member businesses for the the entire community. If you would like to be featured, please reach out to Lucy via email.
Thank you BBQ2U for selecting the Gig Harbor Chamber as your Customer of the Week. We continue to work hard for the local business community and to be recognized for this work, means a great deal to us.
If you want to win a basket of goodies while enjoy some delicious food, please visit BBQ2U this week!
BBQ2U Interview: Giving Back
Jennifer Norene of Beyond Brand Collective interviewed Gary Parker the owner and PitMaster of BBQ2U about all the exciting things going on at his restaurant.
I recently had the opportunity to interview Gary Parker, the Pit Master at BBQ2U, Gig Harbor's authentic Texas BBQ restaurant. I wanted to talk to him about his investment in local nonprofits.
Gary opened by stating: "My mission statement is very simple: 'Get paid to drink beer and eat Barbeque. Central to the heart of BBQ is community. People in the south worked together and ate BBQ together through the good and mainly tough times. So I look for opportunities to help those in our area."
Currently, Gary is helping shut-in seniors with a Chili and cornbread lunch. Greater Gig Harbor Foundation is helping by making the deliveries.
With the COVID 19 crisis in full-swing, Gary brought lunch to the doctors and nurses in he COVID ward at St. Anthony's Hospital.
And, on a regular basis, Gary brings hamburger to feed 400 men to Tacoma Rescue Mission.
"The best part? This hamburger isn't the cheap stuff…no, it is made up from the trimmings from brisket. So these burgers will be off-the-chart tasty! Before people can have the strength to change their lives, they need the strength that comes from quality food. That is why we are honored to help. "
From the humble beginnings of his back porch to a line that stretches out the door, Gary Parker is adding Gig Harbor to the list of cities famous for BBQ.
You can watch the rest of my interview with Gary at my 'Beyond Brand' Facebook page. https://www.facebook.com/BDLocalMedia/videos/243255153449529/
The Differences in BBQ Across the Nation…and Why it Matters
BBQ2U Pit Master Breaks Down the Regional Differences
In the words of the great theologian Mac Davis "Its hard to be humble…when your perfect in every way."
My life is built around Texas BBQ: mankind's greatest invention since fire. And yes, I did intend to make that connection.
So, forgive me in advance if I sound slightly arrogant while talking about the lesser…I mean 'other' forms of 'cue but this is a very important subject for me, and I thank you in advance for taking the time so you can likewise be well informed.
Before we delve into the differences, let's start with similarities. All BBQ utilizes the cheaper cuts of meat that poor people throughout history have been able to afford. Brisket, pork shoulder and sausages are all items that have been born from adversity. When people are left to figure out how to make tough, cheap cuts of meat tasty, they come up with ingenious techniques.
Imagine someone in the south a few hundred years ago thinking, "this brisket is dry and dull when baked… what if I cooked it for 12 hours over a low fire and let the smoke do its work…?" And thus, BBQ was born.
Barbecue from Alabama is unique because of its white sauce. The sauce is like a very vinegary mayonnaise. Tasty, but I don't really feel like I am eating BBQ. Kentucky also has a unique sauce which is black and utilizes Worcestershire sauce.
And while I am talking about different sauces, I should mention South Carolina. Down there, you'll encounter whole-hog barbecue and a sauce called Carolina Gold. This sauce is mostly mustard-based and is just fine if you like that sort of thing. If you head west, you'll find instead of smoking the whole-hog they enjoy smoking just the shoulder.
If there is a true rivalry, it is mostly between Kansas City and Memphis versus Texas. When you are the big dog…you always have to deal with the little snipping dogs at your heels.
Kansas City serves everything with a sticky, thick, sweet sauce. Their specialty is their burnt ends of brisket.
Memphis, on the other hand, loves its pork and serves ribs either wet or dry. 'Wet' is sauced before its smoked while 'dry' is smoked in a rub. And if you are a 'dry' fan, you'll be very offended if someone offers you ANY sauce at all.
Finally, the discussion you came for: Texas Barbecue. Texas' most famous contribution to Western Civilization is our brisket. Slow smoked with a dense, salty crust. We do ribs both ways, pork or beef. You can order a wonderful rack of pork ribs or if you get to the smoker early enough, you may get a huge beef rib or two. And the third element in Texas 'cue is our sausages. Usually, beef-based with lots of heat that comes from good old-fashioned black pepper. If you travel south, you'll encounter mesquite-smoked items. And if you are enjoying a wonderful chopped pork or beef sandwich, you don't even have to have a map to know that you are in East Texas.
There you go- a short run-down covering the most famous variations of barbecue.
My guess is in twenty or thirty years, this list will have to be rewritten by my great-grandchild to include Gig Harbor in the list.
And Mac Davis would be proud.
Stop on by and try for yourself.
My name is Gary, and I'm your Pit Master.
How Poverty Created Culinary Perfection
BBQ originally was not for the high and mighty
What you and I call BBQ, our ancestors called survival.
Barbecue is as varied as the people obsessing over temperature. But what is always in common? BBQ uses cheap meats and parts of the animal that our rich ancestral neighbors would avoid.
Brisket, ribs, pork butt, yard bird (chicken) turkey and of course sausage are not rib eye, pork tenderloin or fillet mignon. So poor people did what poor people have done for millennia… they survived.
They took these 'throw-away' cuts and said 'OH NO YOU DIDN'T' and figured out how to make these unwanted pieces the most-wanted delicacies.
How did they do this? They marinated the pieces that didn't have much internal flavor and then cooked the fattier pieces over low heat for a LONG time
Low and Slow…say it with me…Looooow and Slooooow
And they brought in the magic ingredient…smoke.
Smoking was originally a form of food preservation, but after time, the pink-rim and distinct flavor became an element that couldn't be duplicated any other way.
The long period of cooking times would create both a natural marinade as well as a tenderizer.
Cheap, fatty, tough dry meat? No problem…no problem at all.
So now, smoking food is a hobby for middle-age men and food all people love to eat. But we must remember to tip our hat to the people who went before us. They bought the cuts of meat they could afford and just said…' how do we make this good?'
Their resilience teaches all of us that life can throw us curveballs, but if we put our minds to the issue, we can make something beautiful out of our fight for survival.
I'm not saying ALL of us will come up with something as perfect as brisket… but we can always try.
Until next time…see you in the smoke.
Gary
Pit Master
BBQ2U
Ain't No Party Like a BBQ Party
Remember when entertaining friends was an easy, no-stress affair?
We don't either. Now though, with the rise of all the cooking and entertaining shows, entertaining has become a two-edged sword. On the one hand, everyone is afraid that their guests are judging your party to the latest Instagram pictures they've seen. (Side note…Instagram should be called insta-sham…no one's lives, and parties ever look THAT good. You're welcome.)
On the other hand, as life gets busier, real demands like career and family get the best of our time and brain. Pesky kids, bosses, and significant others…
So, what does a person do that wants to throw a lovely evening and still avoid a straight-jacket and rubber walls?
I'm glad you asked.
Call BBQ2U and let us do all or some of the heavy lifting.
We offer two different options that open the doors to hundreds of options. I can either only provide the food, or we can cater the whole affair. Let's look at the two options:
PICKUP/DROP-OFF CATERING
"Pick Up/Drop off" Catering is best for parties of any size. You choose the Meats, Sides, and Condiments (pickles, onions, jalapenos…etc) you want, and we take it from there. Whether you pick it up or have it dropped off, we have it all packaged and ready for you to serve.
We do the food, you do the rest. This way, you get to have the fun of the decorations and socialization while leaving the worry of the cooking to my team. You control the budget and choose the menu, and that sends my team to work.
FULL-SERVICE CATERING
"Full-Service" Catering is a more complete package. Again, you choose the Meats and the Sides while we provide all the fixins. This includes the bread/buns, sauce, pickles/onions/jalapeños, plates, utensils, napkins, and serving utensils. We arrive approximately one to two hours before your scheduled serving time and set up your tables buffet style. We then assist your guests as needed, then pack up the leftovers. All containers are disposable for easy clean-up, so you'll never even know we were there.
Some people who throw parties like to have the 'professionals' around to talk about the food options and some of the techniques used to create this magical food. We have found that BBQ techniques and spice conversations are great ice-breakers in an evening. Our team loves to be the smile that makes a party a success.
Currently, being post-holidays, our catering schedule is only moderately full. Call us now and let us start working on your next soiree.
Call Us.
Life is too busy not to have great parties. Sadly, life is too busy to do everything required for a great party yourself. This is why you need to text or call BBQ2U at 253-905-1269 and place your catering order. Prefer email?